Ali Hassan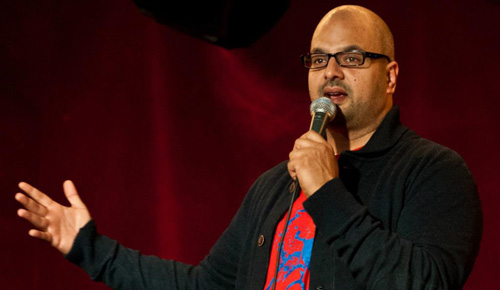 Lead Comedy Panellist (and senior writer) on the George Stroumboulopoulos Tonight show, Ali Hassan is the host of Mosaic Comedy night 2013. Proudly Canadian, Ali is also the host of Laugh Out Loud on CBC Radio and SiriusXM - a show with over 1 million listeners, was nominated (2013) for a Canadian Comedy Award for Best Breakout Artist, a Movie Actor - French Immersion (2011), Breakaway (2011), GOON (2012), performing for: Just for Laughs Montreal (2012), JFL42 Toronto (2012), NXNE (2013), Cottage Country Comedy Festival (2013), Amman Stand-Up Comedy Festival (2008 & 2009) and many world wide comedy events. His strong performance opening for Russell Peters at Amman standup comedy led to a 2nd invitation to the festival in 2009 and also earned him a spot on the Canadian leg of Maz Jobrani's Brown & Friendly tour and the hosting job on the Arabs Gone Wild comedy tour.
A graduate of McGill University, Ali is an ardent foodie and a celebrity chef as well.
Special thanks to Rup Maggon for convincing Ali to support the festival for a measly honorarium!