About Jim Tovey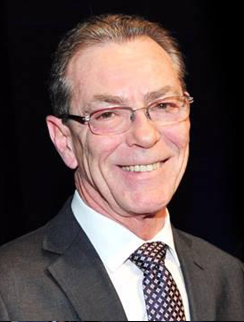 .
A former Citizen of the Year in 2009, Tovey was the mastermind behind the Lakeview waterfront redevelopment. Working with residents in his ward, he drafted a vision to reclaim access to the city's waterfront and establish sustainable, mixed-use communities for those living within Ward "1-der-ful," as he called it.
"Jim was a community builder whose legacy will live on through the growth and redevelopment of the waterfront, in particular the revitalization of Port Credit and the development of the Lakeview lands," Mayor Bonnie Crombie said of him.
Born in Malton, Tovey was a vocalist for 15 years before beginning a career as a carpenter and heritage restoration specialist. He moved to the southeast corner of Lakeview in 1989.
In 2008, he became president and founder of the Lakeview Ratepayers Association, which became the first citizen group in North America to create a community-driven master plan for the Lakeview neighbourhood. His work on the Lakeview redevelopment has received two national awards for urban planning. Since 2010, till his untimely death in early 2018, Tovey was the beloved Councilor for Ward 1 of Mississauga City.
---
Jim Tovey Award of Excellence in Art Service 2018, goes to Brian Crombie.
Brian Crombie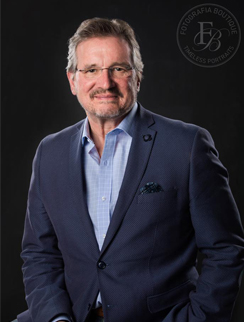 .
Brian has been supporting and promoting the Arts community in Mississauga, recently as the President of the Mississauga Arts Council for the last three years and on the Board of MAC for the past seven years. He also serves on the Board of Colours of Love International Concert and is Chair of Transit Alliance in Toronto. He was the founder and Co-chair of the Mississauga and Western GTA Summits.
Brian Crombie runs his own financial consultancy and private equity / VC advisory firm. He is currently Acting CFO for an NHL Hockey Team. He has previously worked as CFO for Biovail and PurGenesis and in finance for: The Jim Pattison Group, Molson, Keg and Walt Disney. www.BrianCrombie.com
HBrian has an HBA from the Ivey School of Business, graduated with an MBA and as a Baker Scholar from Harvard Business School and is currently completely a DBA at Case Western Reserve University and the International School of Management. His research topic is Social Capital in Innovative Clusters in times of Financial Duress. Brian speaks on this research in an inspirational instructional talk: Community and the Power of Co.
CCAI is pleased to recognize and honor, Brian Crombie for his continued support for the Art and Culture and efforts for the enhancement of Cultural diversity of Canada. He is being honored this year with the Tim Tovey award.