Established in 2005 as a non for profit registered under the laws of the province of Ontario, CCAI's core mandates includes engaging citizens and promoting pride of citizenship through volunteerism. the organization has successfully trained and retained a large number of volunteers who work with contracted professionals during CCAI's various events and ensure seamless execution of the projects. At least 30 new volunteers are engaged and at least 70 returning volunteers contribute their time to the festival each year.
The board of CCAI comprises of members of the community that belong to various professional fields and utilize their knowledge, skills and influences to support the organizations operations. The chair is a professional practicing artist with MFA from York whereas other current board members come from arts, finance, marketing, media, technology and event management sectors. The organization receives operating funding from Ontario Trillium Foundation and from Ontario Arts Council which enables it to maintain a rented office and pay for its annual operating expenses. CCAI has celebrated partnerships and arrangements with both ethnic and mainstream media that helps promote the festival effectively in GTA and beyond. The organization is considered as a role model of citizens initiative that is creating significant positive impact on the local social, cultural and economic life of the local residents.
CCAI's current board is comprised of community leaders and reflects the multi cultural mix of Canadian community. Members of the community are invited to apply or nominate others for the board positions and each application/nomination is carefully considered after it has been presented and seconded by at least 2 existing board members. It is common for retiring board members to nominate their replacements. Each member is elected by simple majority vote during the annual general meeting. Each director is elected for 2 years after which they may be re-elected. Organization's current board has inducted four new directors for 2013-15 term.
SHAIFALI RANJAN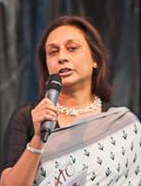 Shaifali Ranjan was appointed the Chair by the Board of Directors in 2015. Ranjan works in the financial industry as expert in leading sizable IT programs. Always engaged with technology and management, Shaifali involves herself with art and culture by providing hands on support to organizations such as Mosaic. Formally trained in Kathak dance from India she has performed on many occasions and events. Having joined Mosaic team in 2013, Shaifali has carved a unique space for her passion by expanding her volunteer work in the field of art and culture through various projects of CCAI including MISAFF, Mosaic Fest and RTC.
ARSHAD MAHMOOD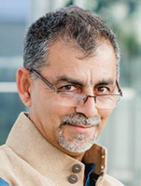 Arshad has banking and marketing background. He is a member of the Canadian National Exhibition Association and has served as Associate Director and a member of CNE Finance Committee. He is the past President of the board of Art Gallery of Mississauga. His dedication to community welfare and development of youth interests has enabled him to help establish MOSAIC festival as a prominent event for the South Asian community. He was short listed for Top 25 Canadian Immigrants Awards in 2010. He is recipient of Queen Diamond Jubilee Medal for his services in the field of art and culture and the Mayor McCallion Volunteer of the Year Award 2012.
KAMAL AHUJA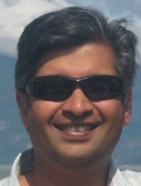 Kamal Ahuja is a senior leader in IT industry, for many years. He is currently managing a very large provincial initiative for the government of British Columbia. A well-travelled individual who has unique insights and a keen interest in cultural diversity and fusion of arts. He has a background in technology management and has lived and worked on both sides of Atlantic for many years. He is also an advisor to the Indian Heritage & Cultural promotion group in Vancouver.
NAIN AMYN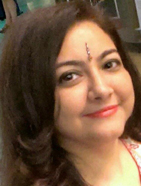 Nain Amyn has been associated with theatre and artistic and educational activities for a number of years. She served as the past general manager for SAWITRI, a non-for profit Mississauga based theatre group. Her vision and hard work has been recognized by her peers and colleagues on professional levels and she is keen to improve the life and adjustment of immigrant women and youth in the community through various projects in Canada and internationally. Nain recently curated an international show at Cosmos II Gallery in Dhaka.
ANYA MCKENZIE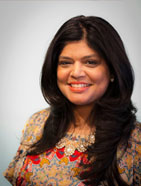 Anya Mckenzie is an accomplished film/content programmer, festival consultant and creative producer with more than 15 years of experience working in the cultural, film festival and media industries. Anya brings a global and diverse perspective to her work that stems from her family roots in the Caribbean, her work in international humanitarian aid and her studies in film. Anya currently works for CBC's Digital Business and Rights team.
Demetrius Nath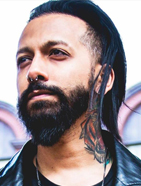 Owner of antiskeptic entertainment, Demetrius Nath has led countless marketing & promotions campaigns for music, film & brands. Some of the artists worked with include Alexisonfire, Arkells, Bush, Cancer Bats, City and Colour, Dolly Parton, Feist, Melanie C, Paul Brandt, The Sheepdogs, Tokyo Police Club, The Used & Underoath. He recently launched a not for profit initiative called Mississauga Music & is also the lead singer-songwriter in the hard rock band MAYBE MAY. In addition, he is passionate about seafood.
VIERA KONONENKOVA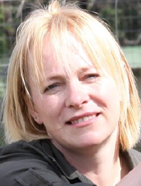 Viera is an entrepreneur, owner of successful financial firm and a mortgage broker. She holds Master's Degree in Economy. She is member of multiple professional and cultural organizations. Viera is passionate about promoting South Asian culture in different communities. She is indefatigable explorer of influences that South Asian culture has on Western music, cuisine, fashion and culture in general. Viera is strong advocate of pluralism and loud non-South Asian voice, who is on a mission to remind other communities, that there is a lot that South Asia has given to the rest of the world and that there is still so much more to see and explore. Vira has been involved as volunteer for major festivals like Waterfront festival and Pamperfest. She also serves as Chair for MISAFF, the only film festival of Mississauga.
Ajay Gupta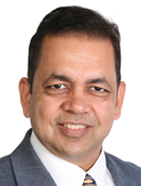 Born in India , educated at the Jamia Millia Islamia and an Engineer by profession, Ajay has been passionately engaged with arts and cultural industry as a TV host, MC and creative head for a number of community events in culture and arts. Gupta is also involved in writing and direction of a number of Community theatre and stage plays in Canada, Since moving to Canada , Gupta has dedicated his time to various volunteer activities for the uplift of artistic expression. Ajay brings energy and dedication to CCAI team as an experienced production and creative hand and we welcome him as the new advisory Board member.
Usha Pudokkotai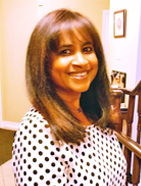 Usha Pudukkotai is a well respected name in South Asian Diaspora as journalist and researcher of culture. Editor of Namaste Newsline, Pudukkotai, has been published in popular South Asian newspapers of Toronto – The Weekender, Update Weekly and India Journal to name a few. She has worked on important, special projects like the G20 Summit in Toronto, Invictus Games in Toronto and annual events like TIFF, Carassauga and Carabram etc. In addition to live covrage of political leaders like Narendra Modi, Stephen Harper, Justin Trudeau, she has interviewed important personalities in the Arts and Entertainment Industry. Her cover story features in print include A.R.Rahman, Hrithik Roshan, Amir Khan, Ustad Amjad Ali Khan to name a few. Usha is the recipient of several awards in India, like 'Excellence in Journalism' (the only female entrepreneur) and 'Best student in Editing and Production' of publications. She has a Masters in Economics, Diploma in Public Relations and Diploma in Personal Computer Applications. As contribution to the community, she has been volunteering at the Heritage School for the past decade, teaching children about their culture and heritage. She speaks several Indian languages like Hindi, Tamil, Bengali, Telugu and Kannada; understands Malayalam and Oriya.
ASMA ARSHAD MAHMOOD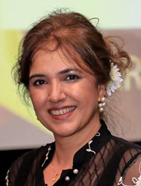 Asma is an internationally known visual artist and the Senior Artistic Director for the CCAI. A York University alumni, Mahmood has previously served on the boards of SAVAC, Chair for Art City in St James Town, Toronto, Community Editorial Board of Toronto Star and Mississauga Arts Council. Asma has extensive experience in community development and arts and entertainment industry working as the Senior Artistic Director of Promenade Gallery and co-founder of Mosaic festival, RTC and other artistic initiatives. She was also the first Festival director of MOSAIC festival from 2006 - 2011.As the senior artistic director of CCAI, Mahmood oversees annual programing, projects and grants. She also represents the organization on various international forums. She is recipient of Queen Diamond Jubilee Medal for her services in the field of art and culture.