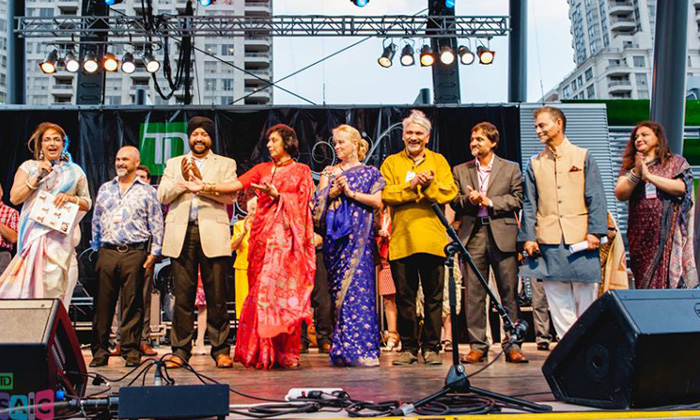 Established in 2005 as a non for profit registered under the laws of the province of Ontario, CCAI's core mandates includes engaging citizens and promoting pride of citizenship through volunteerism. the organization has successfully trained and retained a large number of volunteers who work with contracted professionals during CCAI's various events and ensure seamless execution of the projects. At least 30 new volunteers are engaged and at least 70 returning volunteers contribute their time to the festival each year.
The board of CCAI comprises of members of the community that belong to various professional fields and utilize their knowledge, skills and influences to support the organizations operations. The chair is a professional practicing artist with MFA from York whereas other current board members come from arts, finance, marketing, media, technology and event management sectors. The organization receives operating funding from Ontario Trillium Foundation and from Ontario Arts Council which enables it to maintain a rented office and pay for its annual operating expenses. CCAI has celebrated partnerships and arrangements with both ethnic and mainstream media that helps promote the festival effectively in GTA and beyond. The organization is considered as a role model of citizens initiative that is creating significant positive impact on the local social, cultural and economic life of the local residents.
CCAI's current board is comprised of community leaders and reflects the multi cultural mix of Canadian community. Members of the community are invited to apply or nominate others for the board positions and each application/nomination is carefully considered after it has been presented and seconded by at least 2 existing board members. It is common for retiring board members to nominate their replacements. Each member is elected by simple majority vote during the annual general meeting. Each director is elected for 2 years after which they may be re-elected. Organization's current board has inducted four new directors for 2013-15 term.
ASMA ARSHAD MAHMOOD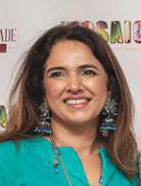 Asma is the Artistic Director for Canadian Community Arts Initiative. An internationally known visual artist/curator and York University alumni, Mahmood has previously served on the boards of SAVAC, Chair for Art City in St James Town, Toronto, Community Editorial Board of Toronto Star and Mississauga Arts Council. Asma has extensive experience in community development and a project related to arts and entertainment and as the artistic Director of Promenade Gallery Mississauga. She was also the first voluntary Festival director of MOSAIC festival from 2006 - 2011.Currently she is the force behind Zeitgeist, the Biennial Art event project for the GTA. She is recipient of Queen Diamond Jubilee Medal for her services in the field of art and culture.
SHAIFALI RANJAN
Shaifali Ranjan is the elected Chair of Canadian Community Arts Initiative. since 2015 She works as a Senior Manager with financial industry; as an expert in leading sizable IT programs. Always engaged with technology and management, Shaifali continues to support art and culture by getting associated with organizations such as Mosaic. Formally trained in Kathak dance from India, Shaifali has performed on many reputed platforms. Having joined Mosaic team in 2013, Shaifali has carved a unique space with her passion for the development of art and culture.
ARSHAD MAHMOOD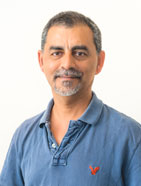 Arshad Mahmood is the founder director of CCAI. Arshad has banking and marketing background and successfully runs an independent mortgage brokerage company. He is a member of the Canadian National Exhibition Association and has served as its Associate Director and a member of CNE Finance Committee. He is the past President of the board of Art Gallery of Mississauga. His dedication to community welfare and development of youth interests has enabled him to help establish MOSAIC festival as a prominent event for the South Asian community. He was short listed for Top 25 Canadian Immigrants Awards in 2010. He is recipient of Queen Diamond Jubilee Medal for his services in the field of art and culture and the Mayor McCallion Volunteer of the Year Award 2012.
RICKY BAJAJ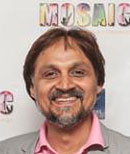 He is a seasoned marketing professional working with Metroland Group. He is keen supporter of community development and education initiatives. Ricky also supports the organization in its marketing and social media outreach. His ability to take on challenges and effectively implement the vision of the organization have helped him make a valuable contribution towards the organization year around.
KAMAL AHUJA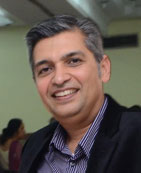 He belongs to the IT industry. A well is a well travelled individual who has unique insight and keen interest in cultural diversity as well as its fusion. He has background in technology management and has lived and worked on both sides of Atlantic for many years
NAIN AMYN

She has been associated with theatre and artistic and educational activities for a number of years. She served as general manager for SAWITRI, a non-for profit Mississauga based theatre group. Her vision and hard work has been recognized by her peers and colleagues on professional levels and she is keen to improve the life and adjustment of immigrant women in the community through various projects in Canada and internationally.
TAHIR ASLAM GORA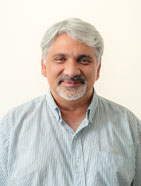 A published novelist and poet, prominent writer and TV Host, Publisher and social activist, Tahir Gora is the recipient of Queen Diamond Jubilee Medal for his services in the field of journalism and cultural pluralism. He is a strong proponent of freedom of speech and serves as Director of Canadian thinkers forum, Progressive Muslim Institute of Canada and other literary and important community awareness projects. He regularly contributes to Huffington post as columnist and advocates for the pluralism in Canadian diaspora.
VIERA KONENOKOVA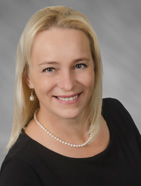 She is an entrepreneur, owner of successful financial firm. She holds Master's Degree in Economy. She made Canada her home 14 years ago. She is actively involved in various charities, organizing team of Twas the Bite Before Christmas -community initiative that Fights Hunger and Feeds Hope. Mosaic festival became her family passion while her older son volunteered in the back stage and her 9 years old son Martin is an integral part of Mosaic festivities. Look for a blond blueeye boy dancing to the beat of south Asian drums - that's Martin.
SAHIB RANA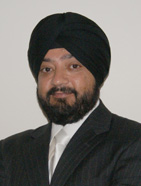 Sahib Rana, an entrepreneur and the co-founder and senior Vice President of Pro-Lending Mortgages, is a well-rounded and developed person who has taken extensive initiatives among the community. His keen interest in cultural diversity and Canadian community development has been shown through his personal initiatives within various charities such as Ex Director of St. John's Ambulance, Vice President for Canadian Eyesight and recipient of Community Service Award by TREB etc. Aside from his community initiatives, Sahib spends time golfing and enjoying with loved ones. He's always figuring out new ways to bring empower cultural diversity in Canada - one of the utmost important things for him. The passion he has for the community and patriotism for Canada is one we should allstand by! His 25 year journey from India to Canada, has been enjoyable and rewarding however he continues to strive for the best and make this country an even better place. Today he continues his path towards creating a positive image in the community and actively helping out charities.
LEO DIAS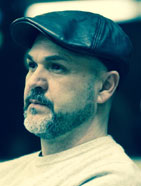 He is a visual artist. He has a passion for social and political activism as a means to advocate on issues that impact those less fortunate, the commons and environmental sustainability. One of his main aspirations is to share his creative spirit with others in ways that inspire them to find their own creative potential. To engage people to think critically on global and local challenges that are collectively taken and may participate in rebuilding a better future for our generations. Leo oversees visual arts and community component of the festival.