Cross Pollination Project
Cross pollination is a project by Canadian Community Arts Initiative that invites Canadian artists, curators and arts related personalities to present their works in various countries of South Asia.
The project was initiated in 2016 when a Canadian Mohawk artist David R Maricle was sent to Lahore Pakistan for an arts residency in music and sculpture. Hosted by Rafi Peer Theatre, Pakistan, David presented a talk about indigenous Canadian sculpture at the Beaconhouse National University and a workshop about indigenous practices in music at the Rafi Peerr Theatre. David got an opportunity to perform with some leading indigenous artists in Pakistan as well. Later in the year, David performed at the TD Mosaic Festval and explored his various experiences from his residency.
Canadian icon Charles Pachter was sent to Bangladesh in 2018 as the CP artist. In collaboration with the Bengal Foundation and Durjoy Rahman , Chalrles Pachter presented his retrospective at the Dhaka National Museum . The exhibition was very well received with over a 1000 visitors a day. Charles also presented his talk during the Dhaka Art Summit going on at the same time.
Shelly Bahl is a Canadian artist who has had a long association with the community of BIPOC artists. She was selected to co-curate and co-present Be(Coming) The Museum, a seminar and workshop culminating in a visual arts exhibition at the Lahore Museum by selected artists. The project was conceived and designed by Asma Arshad Mahmood, the artistic director of CCAI, and in collaboration with Beaconhouse National University and Lahore National Museum, and was presented between November 2022 and January 2023.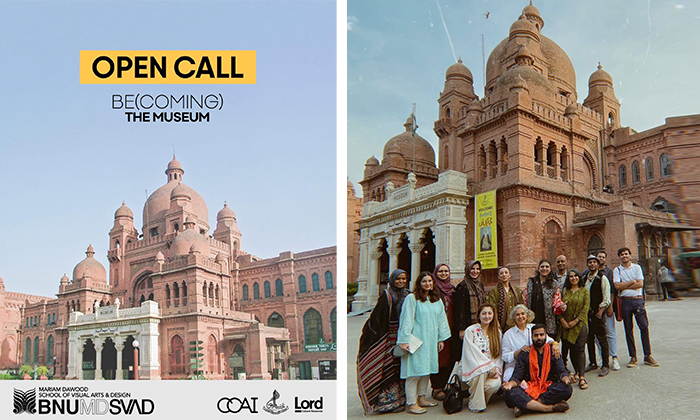 Current Projects