3rd Annual MOSAIC Film Festival
Mosaic Film Festival is programmed by FILMI (South Asian Film Festival). The film festival is slated for July 8th, 9th and 10th, 2010 at Rogers Theatre located in the Living Arts Centre Mississauga. FILMI will present the filmmakers at the festival for the audience interaction and to bring the experience to become a unique one for the audience. All showings are completely free and open to public but due to limited seating capacity admission is allowed on first come first serve basis.
Film at Mosaic

A film by Javed Jabbar. Cast includes Nandita Das and Rashid Farooqui. Lyrics Anwer Maqsood and songs by Shobha Mudgal and Shafqat Amanat Ali Khan. More....

Oscar Nominated film 'Kavi' by Gregg Helvey. The story of a young boy who attempts to escape from the brick kiln where he is forced to work as a bonded labor slave in India. More....

A 60 minute documentary that was motivated by Newsweek's cover story of October 29th, 2007 that declared Pakistan to be "The Most Dangerous Place in the World". More....

A Hindu's Indictment of Heaven
TIFF selection 'A Hindu's Indictment of Heaven' - Dev Khanna's latest film is the tounge in cheek story of a woman who chooses to wait for her lover at the Pearly Gates of Heaven. More....
Producer Asif Attarwala will be in attendance. More....
Well known music composer from Pakistan talks about his major influences and life as a Pakistani Canadian artist. More....
FILMI presents a special music video segment programmed by Raoul Juneja (a.k.a. Deejay Ra), highlighting South Asian artists of Pakistani descent as well as More....

FILMI South Asian Film Festival is celebrating its 11th year in Toronto. Dinesh Sachdev is the co-founder of the organization who established FILMI on the premise of supporting and displaying the South Asian filmmakers in Canada and North America. A native of Brampton, Dinesh has been a good frined to Mosaic Festival and this is the third year of FILMI programming for MOSAIC festival.

GOLD SPONSOR
WITH SUPPORT OF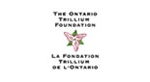 TELEVISION SPONSOR

FESTIVAL AIRLINE

FESTIVAL NEWSPAPER

FESTIVAL PUBLICIST

EXCLUSIVE APPAREL BY


URDU MEDIA ADVISOR

FESTIVAL CO-ORDINATION