---
Mosaic 2010 - A Huge Success
Thank you to our sponsors, team members and excellent volunteers...Thank you for making Telus Mosaic 2010 a huge success.
Founded in 2006, the festival takes its name from the Title sponsor and became TELUS Mosaic Festival in 2008. Starting on a stormy and unusually cold weekend with winds of over 80 km an hour, the festival had grown from 3,600 attendance to 38,000 in 2009 when one whole day was lost to rain keeping the visitors at bay. The psychological barrier was finally breached this year when the numbers added up to show that more than 50,000 people had come out to support the festival over two and half days, making it the largest free multi disciplinary arts festival of the GTA celebrating South Asian heritage and culture.
The 2010 Mosaic Gala was held on Tuesday 6th of July at the art gallery of Mississauga. This stylish and unique event was put together to celebrate the Mosaic artists and sponsors. It brought the artists together with the supporters of the festival in a casual and enjoyable atmosphere. Special recognition was bestowed upon Dr Atul Tolia and Mr. Sohail Rana for their outstanding contribution to the community. Dr Tolia was presented with Award of Excellence in Arts (Patron) by the Honourable Mayor Hazel McCallion and representative from TELUS. The award of Excellence in Arts (Service) was presented to well known Pakistani composer, Mr. Sohail Rana by the Mayor and RBC representative. Read More....
Mosaic Festival Quality
Quality counts at Mosaic Festival
Mosaic Festival 2010

GOLD SPONSOR
WITH SUPPORT OF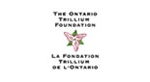 TELEVISION SPONSOR

FESTIVAL AIRLINE

FESTIVAL NEWSPAPER

FESTIVAL PUBLICIST

EXCLUSIVE APPAREL BY


URDU MEDIA ADVISOR

FESTIVAL CO-ORDINATION