Main Stage
TELUS Mosaic 2010 presents more than 20 hours of entertainment on main stage showcasing some of the most popular international and local artists and performers. The main stage will remain active from 11:00am to 11:00pm on Saturday July 10th and from 12:00 noon to 9:00pm on Sunday July 11th. This year's lineup includes Josh, Mekaal Hasan Band from Pakistan, SWAMI from UK and Shiamak Indo Jazz. Local artist Anuj Rastogi of Omnesia fame will perform the original compositions and will also compose for the spectacular fashion show on Telus Mosaic Mainstage.
Festival Line Up
More artists and their profiles will be added shortly.

Telus Mosaic Festival proudly presents JoSH from Canada as the headlining band for Saturday 10th of July 2010. JoSH will present a full live concert performance.
More....

Their Canadian debut Mekaal Hasan Band is a fusion band based in Lahore, Paksitan that knows its instruments well, and also the way to use them to conjure magical music.
More....

TELUS Mosaic Festival proudly presents SWAMI from U.K as the headlining band for Sunday 11th of July 2010. Swami will present a concert performance More....

Shiamak's Indo Jazz Dance Movement
Come and dance to the rhythm of SIJDM at their fifth annual appearance at Mosaic festival.
Latin American

Bangla Performance

Sri Lankan Performance
Please wait for complete lineup announcement closure to festival date.

GOLD SPONSOR
WITH SUPPORT OF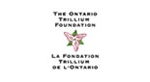 TELEVISION SPONSOR

FESTIVAL AIRLINE

FESTIVAL NEWSPAPER

FESTIVAL PUBLICIST

EXCLUSIVE APPAREL BY


URDU MEDIA ADVISOR

FESTIVAL CO-ORDINATION