Vendor
In 2009, Mosaic attracted over 38,000 visitors from across the GTA. Mosaic Festival is an excellent opportunity to advertise, market and sell your products and services. Indoor booths are available for vendors, exhibitors, and community organizations on first come first serve basis. Please do not forget to visit the vendors bazaar to buy that exotic South Asian dress that you saw in the latest Bollywood movies. If you are interested in setting up a booth at TELUS Mosaic 2010, you can download the forms.
Please contact vendor co-ordinator Mr. Kamdar at 416-858-1942 to book your booth.
Download the application here
Download this PDF version of form and submit it to Mosaic.
Download permit application (PDF version) as well.
Download Health Department Guidelines (PDF version) for food vendors.

Food Court
Following popular restaurants will offer their specialities during 2010 festival,
White Gold Sweets
Vegetarian
Pondicherri Caterers
Malaysian
Bollywood Unlimited
Chaat Papdi and Snacks
Udupi Madras Palace
South Indian
Mughal Mahal
Non-Vegetarian
Kara Mia
Halal Italian
Ontario Corn Roaster
Roasted Corn
Twisty Dairy
Ice Cream Truck

Vendors Bazaar
Limited number of 10 x 10 indoor booths are available on first come first serve basis.

Community Outreach
If you are a non for profit or a public srvice organization, you may contact us to setup your community outreach booths.

Corporate Booths
If you wish to setup a booth for your corporate promotion/activity, please contact us at your earliest as these booths are available on sector exclusivity basis.
ADVERTISEMENT IN FESTIVAL BROCHURE
TELUS Mosaic 2010 will print and distribute 20,000 copies of full colour festival brochure. It is an effiective tool to convey your corporate message or to simply show your support to the South Asian community. Advertisement rates are : Full Page $1000.00, Half Page $650.00, Quarter Page $450.00 and Business cards $250.00. Please email info@communityart.ca or call 416-388-9596 to reserve your space.

GOLD SPONSOR
WITH SUPPORT OF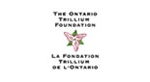 TELEVISION SPONSOR

FESTIVAL AIRLINE

FESTIVAL NEWSPAPER

FESTIVAL PUBLICIST

EXCLUSIVE APPAREL BY


URDU MEDIA ADVISOR

FESTIVAL CO-ORDINATION