Rock the Coliseum
Since 2006 Rock the Coliseum has presented more than 80 Indi bands in free concerts during Mosaic festival. In 2008, Rock the Coliseum became GTA's largest free Indi music festival by presenting 24 bands in 3 days.
If you wish to contact Bushra Mahmood, Youth Co-ordinator for CCAI and Organizor of Rock the Coliseum, please click
here
.
Download the
media coverage
of Rock the Colliseum.
Visit Rock the Coliseum site
here
.
Band Line up for Rock the Coliseum 2010

Attack In Black
With a population of just under 50 000 people, Welland, Ontario has not traditionally been known for being a hotbed of break-out musical scenes.

The Junction
No strangers to the Canadian music scene, singer-guitarist Brent Jackson, bassist Matt Jameson and drummer Mike Taylor have played hundreds of shows across Canada.

Sights and Sounds
Sights & Soundsis vocalist/guitarist Andrew Neufeld, drummer Joel Neufeld, bassist Matt Howes, and guitarist Adrian Mottram.

Songs From a Room
Whether you hear 70's rock, post punk, or just a great catchy tune, to the band, it's always been about writing a solid rhythm and melody".

Dance Electric
Even though Dance Electric has experienced much change and many challenges in a very short period of time, it has not discouraged the band in the least.

Arietta
Arietta are a five-piece from Toronto who exist on the middle ground between arena rock ambition and indie sensibility.

The Balconies
While training in classical music at Ottawa University, future couple Jacquie Neville and Liam Jaeger met in between concert etudes and ensemble practice.

Dinosaur Bones
While you'd be hard-pressed to get them to admit it, Dinosaur Bones have inadvertently become the poster boys for abandoning education in the name of rock n' roll.
Make Your Exit
You could try to describe the sound of the five eclectic musical backgrounds melding together to become what is Make Your Exit with fancy words and hyperbole... but the overbearing fact of their music is that it's simply honest.

The Archives
The Archives started out through close friendships and a passion for good music. The group started experimenting in October 2008.

Sandman Viper Command
Sandman Viper Command isolated themselves for six months in a barn on the outskirts of Hamilton, Ontario with producer Dave King, recording intensely to make sure Everybody See This captured the raw.
Co-Pilot (Austin, TX)
Co-Pilot hammers out turbulent, furious noise and layered, instrumental epics that unfold in movements instead of a traditional song structure.
Kosmograd
Four gnarly dudes in Toronto doing what they do the best, Make a lot of noise; What sets them apart are the textures and layers that emerge from this smorgasbord of post rock and crushing metal.
Monster Truck
Monster Truck drove up to the edge of the great canyon just to see how wide the gap was........it turned out to be way bigger than they had anticipated.
Gentlemen Husbands
Instead of rotting away in the suburban wasteland they call home, the four big hearted musicians took their king size anthems to the road, where they quickly learned that their take on Rock n' Roll was more than welcomed!
Beautiful Nothing
After forming in 2001, Beautiful Nothing formed a niche in the local music culture they could call their own. It wasn't something predetermined, the sound wasn't consciously decided in any way, it just happened because five long time friends.
Gang of Coyotes
Gang of Coyotes is a 3-piece band from Mississauga, Ontario consisting of Matt, Brad (Makeshift Wings) and Kev (Midnight Pilot), who started playing together in 2009.
Kick The Door Down Jackie
Andrew Thomas plays guitar and sings. Cole Halenda Plays guitars and yells. Austin Babykicker Hendershot slams drums and sings. Curtis Mohrhardt plays bass and gets ladies. Nicholas Zambelis plays keyboards and Final Fantasy 13.

GOLD SPONSOR
WITH SUPPORT OF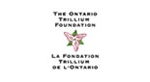 TELEVISION SPONSOR

FESTIVAL AIRLINE

FESTIVAL NEWSPAPER

FESTIVAL PUBLICIST

EXCLUSIVE APPAREL BY


URDU MEDIA ADVISOR

FESTIVAL CO-ORDINATION