Contact
Please submit the online form below to contact a Mosaic team member. You may also write to info@communityart.ca
Submit this form
Please click here to fill out the form.
Mosaic 2011 Executive Team

Festival Director
Asma Arshad Mahmood
A professional artist, Asma is the Chair and a founder director of CCAI. She is on the board of MAC and has served as chair of Artcity and a director of SAVAC.

Intern
Anu Vittal
Anu serves this year training for the position of Festival director for year 2012. Anu is a well loved community figure with bussiness expertise and flare for art. Anu is the proud winner of Canadian Immigrant magazine top 25 immigrant award in 2008.

Vendor Co-ordinator
R. Kamdar
He is reponsible for vendors and food vendors booth sales, allocation and management for the festival. Please contact him at 416-858-1942 to book your spot.

Festival Co-ordinator
Sumit Ahuja
A banker by profession, Sumit is an event manager by passion! Her continued support and significant input towards the festival and the team has made her an irreplaceable component of this festival.

Security & VIP Co-ordinator
Viresh Mathur
An insurance professional, Viresh is a community activist. He is tresurer for CPLC 42 division in Toronto, Chair for CPLC community picnic and former youth justice councellor.

Volunteer Co-ordinator
Daniya Fatima Hashmi
An MBA from UK, Daniya moved to Canada in 2005. She joined Mosaic team in 2007. Her hard work and dedication to the festival has made her a valuable asset to both the festival and the volunteers.

Web Developer
Paresh Khatri
Bachelor in Comp. Science and recent graduate of Laurentian University, Paresh supports Mosaic team with all web content development and management. He also manages the roaster of CCAI board as Admin Asst.

Youth Co-ordinator
Bushra Mahmood
A student of Illustration at Sheridan College Bushra is the founder and organizer of Rock the Coliseum, the largest free Indi music festival of GTA. She has helped Kickstart Mississauga Rising Star and dozens of concerts at various venues in Mississauga. She manages the youth area of Mosaic festival.

Creative Consultant
Sidra Mahmood
Currently studying environmental science at the University of Toronto and passionate about non-profit and community programming, Sidra has been involved in varying capacities with Mosaic since its inception in 2006 and has provided environmental consultancy, and developed youth-targeted programming.

Asst to Festival Director
Hemali Gandhi
Hemali moved to Canada in 2004 and currently pursues her MBA at U of T. She has been involved with various community outreach programmes and currently supports the Festival Director.

Asst Stage Co-ordinator
Leena Chabra
Leena has been with Mosaic festival since its start in 2006. A graduate from Ryerson University, she takes an active initiatives within the South Asian community. She is currently the assistant artist/stage co-ordinator for the festival.

Nachange Saari Raat Asst Co-ordinator
Shagufta Ahmed
She is currently studying Life Sciences at McMaster University. Her desire to work in a fun loving environment is what drove her commitment towards Mosaic. Shagufta is thrilled to be a part of Mosaic growing team.

Social Media
Fatima Yameen
When not exploring the wild internet safari, Fatima reads, writes, and adventures. She also cooks a mean Choas Chicken, collects lost souls, and knows interesting trivia about nothing and everything. She has on occasion saved the world. In private she calls herself Bond, Jamila Bond.

Mosaic Volunteeres
This space is to acknowledge more than 100 dedicated and hardworking festival volunteers. Without these volunteers a festival of this calibre would not be possible.
TITLE SPONSOR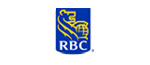 GOLD SPONSOR

SILVER SPONSOR

WITH SUPPORT OF





TELEVISION SPONSOR

FESTIVAL NEWSPAPER

EXCLUSIVE APPAREL BY


URDU MEDIA ADVISOR

FESTIVAL CO-ORDINATION