Rock the Coliseum
Since 2006 Rock the Coliseum has presented more than 80 Indi bands in free concerts during Mosaic festival. In 2008, Rock the Coliseum became GTA's largest free Indi music festival by presenting 24 bands in 3 days.
If you wish to contact Bushra Mahmood, Youth Co-ordinator for CCAI and Organizor of Rock the Coliseum, please click
here
.
Download the
media coverage
of Rock the Colliseum.
Visit Rock the Coliseum site
here
.
Band Line up for Rock the Coliseum 2011

Burning Love
Blistering Rock and Roll influenced Hardcore punk from Toronto Ontario. Ex Cursed and Ex Our Father. Chris Colohan, Alex Goodall, Pat Marshall, Andrus Meret, Easton Lannaman.

Ryan Masters and The Pinacle People
Rustic Indie Folk From Alton, Ontario,  The band is Matt White, Matt McCausland, Jon Whittaker, Derek Masters and the voice behind it all, Ryan Masters.

The Coppertone
The Coppertone are a heavy blues band led by the trnasfixingly talented Amanda Zelina who plays primal fuzzed out rock and roll.

Indian Handcrafts
Barrie two piece reclaiming noise rock and showing audiences what a good time really is. Band members are Brandyn James Aikins and Daniel Brandon Allen.

TITAN
Titan, Formed as a quartet in 2006 eventually expanding their assault to include a fifth assailant a year later, Toronto-based hardcore/metal leviathan Titan has been violating metal audiences since their inception by means of commanding releases and live performances across Canada and Europe.

Greys
Loud rock band from Toronto, Shehzaad sings and plays guitar. Cam plays guitar and sings a bit. Brian plays bass. Braeden plays drums.

Treble Warriors
Featuring Jason Wilford & Bryan Hotchkiss from Keepin'6, Treble Warriors is a culmination of vintage influences; A fusion of ska, reggae, jazz, and modern ideas. Andy Joseph from Heavy Chevy on drums, and Dan Krolikowski (previously of illScarlett) on bass. 'Nuff said. Hope you enjoy the tunes as much as we do.

Creeper
A bunch of kids from Toronto making punk rock, doing what they do and being super heavy and loud while they do it.











Infernal Arms
Spencer, Jason, Dan and Steve have something real special, call it what you'd like, Pre Post Rock Core, but the music will always be good.

Cunter
Five good friends with history in the 905 music scene embedded so deeply they could be considered part of the foundation. Erik Hughes, Kenny Bridges, Billy Curtiss, Jordan Hastings and Greg Dawson combine there years of experience to bring you pure brutal punk.

Morning Thieves
Sharing a love to write and perform songs that stroke the heart strings of their listeners, Morning Thieves formed in the heart of Mississauga, ON, early 2010. The charismatic four-piece got an encouraging start as they developed a tight fan base and street team right out of the gates.

The North
Many people ask what is The North? Why The North? Ugh, The North, how did the name arrive? So we will tell you. It came in a vision--a man appeared on a flaming pie and said unto them "From this day on you are The North." Thank you mister man, they said, thanking him. Bernadette (vox & guitar), Neal Lyons (guitar), Kirt Godwin (lead guitar), Tom Hodgins (bass), Kevin White (drums) & sometimes Anthony Carrone (keys).

Gentlemen Husbands
Instead of rotting away in the suburban wasteland they call home, the four big hearted musicians took their king size anthems to the road, where they quickly learned that their take on Rock n' Roll was more than welcomed!

Hi Kyle
Started in the basement of their drummer's house in Spring of 2010 they practiced and wrote songs with the hope of playing The Battle of the Bands at Cawthra Park High School in November. They sat down to work and have since wrote originals as a collaborative band and worked hard.

Kick The Door Down Jackie
Andrew Thomas plays guitar and sings. Cole Halenda Plays guitars and yells. Austin Babykicker Hendershot slams drums and sings. Curtis Mohrhardt plays bass and gets ladies. Nicholas Zambelis plays keyboards and Final Fantasy 13.
TITLE SPONSOR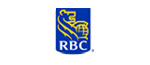 GOLD SPONSOR

SILVER SPONSOR

WITH SUPPORT OF





TELEVISION SPONSOR

FESTIVAL NEWSPAPER

EXCLUSIVE APPAREL BY


URDU MEDIA ADVISOR

FESTIVAL CO-ORDINATION