5th Annual MOSAIC Film Festival
Mosaic Film Festival is programmed by FILMI (South Asian Film Festival). The 2011 film festival will take place at Art Gallery of Mississauga. FILMI will present the filmmakers at the festival for the audience interaction and to bring the experience to become a unique one for the audience. All showings are completely free and open to public.
Films at 2011
Wednesday, 6th July 2011
East is East
Director:Damien O'Donnell
Writers:Ayub Khan-Din (play and screenplay)
Stars:Om Puri, Linda Bassett and Jordan Routledge
East Is East is a 1999 British comedy-drama film, written by Ayub Khan-Din and directed by Damien O'Donnell. It is set in a British household of mixed-ethnicity, with a British Pakistani father and an English mother in Salford, Lancashire, in 1971. Fish-and-chip shop owner George Khan (played by Om Puri), the father, expects his family to follow his strict Pakistani ways, but his children who were born and grow up in Britain increasingly see themselves as British and reject their father's rules on dress, food, religion, and living in general, leading to a rise in tensions and conflicts in the family.
East Is East is based on the play of the same name by Ayub Khan-Din, which opened at the Royal Court Theatre in 1997.
Thursday, 7th July 2011
West is West
Director: Andy DeEmmony
Writer: Ayub Khan-Din (screenplay)
Stars:Aqib Khan, Om Puri and Linda Bassett
An immigrant father decides to take his truant son back to the old country. Salford, North of England, 1975. The now much diminished, but still claustrophobic and dysfunctional, Khan family continues to struggle for survival. Sajid, the youngest Khan, the runt of the litter, is deep in pubescent crisis under heavy assault both from his father's tyrannical insistence on Pakistani tradition, and from the fierce bullies in the schoolyard. So, in a last, desperate attempt to 'sort him out', his father decides to pack him off to Mrs Khan No 1 and family in the Punjab, the wife and daughters he had abandoned 35 years earlier. It is not long before Ella Khan (Mrs Khan No2) with a small entourage from Salford, England, swiftly follows to sort out the mess, past and present.
Tracing the sufi path
Atiya Khan started her career as a highly successful model who inspired the emerging modeling and fashion industry in Pakistan.
She retired from active modeling at the age of 21 to undertake a leadership and pioneering role in the fields of production and presenting for the advertising & television industry in Pakistan.This background merged with interest, knowledge, active participation & patronage of Sufism to produce some success in promoting Sufism and moderate Islam through a wide variety of channels. She then moved to Canada and help set up an on-line TV channel www.soultv.net aimed at interfaith understanding and conflict resolution. Her new documentry presented at the Film Festival is a work in progress. Atiya explores the sufi and mystic routes through her quest and records her expereince. Atiya will engage in Q and A after the screening.
Friday, 8th July 2011, 6:00pm - 8:00pm
Music Videos
Shafqat Amanat Ali Khan
Sayien Zahoor
H. Dahmi
En Karma
Short Films
Atmika - Krish Raghavan
A beautiful day - Ash Varma
Affection - Ash Varma
Movement - Mickey Dutta
The Bee - Vikram Das Gupta
Romeo and Juliet .... Before Parting- Jay Field
FILMI South Asian Film Festival is celebrating its 11th year in Toronto. Dinesh Sachdev is the co-founder of the organization who established FILMI on the premise of supporting and displaying the South Asian filmmakers in Canada and North America. A native of Brampton, Dinesh Sachdev is an active member of Festival and this is the fifth year of FILMI programming for MOSAIC festival.
Gallery
TITLE SPONSOR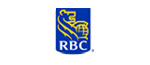 GOLD SPONSOR

SILVER SPONSOR

WITH SUPPORT OF





TELEVISION SPONSOR

FESTIVAL NEWSPAPER

EXCLUSIVE APPAREL BY


URDU MEDIA ADVISOR

FESTIVAL CO-ORDINATION