Picture House: The Art Of Bollywood

"White Wash" : A Visual Arts Exhibition by Amin Ur Rehman
SNAP North Mississauga - Opening Reception - Picture House
"Picture House, The Art of Bollywood" South Asian Generation Next
Gallery showcases Bollywood art (2011)
Location : Art Gallery of Mississauga. 300 City Centre Dr, Mississauga, ON L5B 3C1.
Dates : May 12, 2011 to July 10, 2011
Opening Reception: Thursday, May 12, 2011 at 6 pm
Curated by Ali Adil Khan with Asma Arshad Mahmood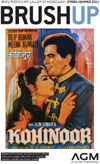 A free shuttle bus will depart from the Gladstone Hotel (1214 Queen Street W. Toronto) at 7 pm to the reception. The shuttle will return at 9 pm.
Picture House: The Art of Bollywood is a tribute to the unique art practice that has evolved over the last 75 years in India. Hand painted cinema billboards and posters have been created by three generations of talented artists.
Some of these artists studied at India's best art schools while others apprenticed in studios from an early age and grew up learning the techniques and styles of painting from their fathers or mentors. They have, however, largely remained unsung heroes. Works by 10 of the most prolific artists from Bollywood with careers spanning over several years have been selected to provide a full perspective on the development of this very distinct and prominent art practice. In addition, a mural titled "the history of Bollywood" by M.F. Husain, the preeminent modern artist of our times who started off as a billboard painter in Mumbai will also be exhibited.
This exhibition includes a video by Canadian artist Mike Hansen which provides cross-cultural references in the art of cinema.
This exhibition will coincide with the International Indian Film Academy (IIFA) Awards held in Toronto from June 23-25, 2011 and the Mosaic Festival in Mississauga from July 9-10, 2011.
Picture House is being presented in partnership with the Canadian Community Arts Initiative and the South Asian Gallery of Art.
Opening Reception: May 12, 2011 – 6-9pm
Honorable Minister Harindar Takhar will present opening remarks with Joel Peters from Tourism Toronto.

Planned talks during the exhibition:

May 12, 2011 @ 8 pm
The Unsung Heroes of Indian Cinema
Ali Adil Khan, Curator and Director, South Asian Gallery of Art

May 19, 2011 @ 8 pm
Bollywood: Stardom, Spectacle, and Sex
Thomas Waugh, Professor, Concordia University

June 16, 2011 @ 8 pm
Painted Nation
Cyrus Sunder Singh, Gemini Award-winning Filmmaker

July 08- 10, 2011
Bill board Painting by Zafar Shah during Mosaic festival. Three day commission to complete a project of a spectacular tribute to Mississauga @ Festival Grounds, Celebration Square

Picture House: The Art of Bollywood is an official International Indian Film Academy (IIFA) Buzz event. Mississauga IIFA Buzz activities will be taking place from June 24 - 26, 2011. For further information, visit www.mississauga.ca/iifabuzz.


"White Wash" : A visual arts Exhibition
Mosaic festival is pleased to present "White Wash" a visual arts Exhibition by Amin Ur Rehman at the art Gallery of Mississauga , May 12- July 10, 2011.
Toronto based visual artist Amin Rehman's recent work White Wash series using encaustic, acrylic, digital, and neon text is a synthesis in the use of language and textual expression to provide an artistic reconsideration and a rethinking of his own cultural past and present. By investigating the use of neo-colonialism language; using Perso-Arabic scripts and intertwining Islamic Calligraphy with English, he takes a contemporary art practice into the connotation of despotic identity.
His work specifically addresses this popular facade of human rights, where in appearances a country seems to be democratic and free, but in reality imperialism has persisted through economic dependencies, even though it is politically incorrect. He also challenges this central doctrine by revealing that language manipulation is the key factor in maintaining imperialism as a necessity for world peace. Imperialism continues, despite the fact it is illegal and has caused much human misery. His work references the displacement of people in the backdrop of ongoing human struggles in Afghanistan and Pakistan.
The painting, Looking Both Ways, examines the use of confrontational language, social manipulation, and cultural power with reference to the geo-politics of Afghanistan and Pakistan. The painting examines David Cameron's hostile speech against Pakistan in Delhi, India at the time of the 65th anniversary of the devastation of Hiroshima and Nagasaki, which predicts another devastation of Afghanistan-Pakistan region.
Amin Rehman is a multidisciplinary artist who has been working since 1980's. Originally from Pakistan, Rehman has studied at the National College of Arts (Lahore), the University of Punjab (Lahore), the University of Manchester (UK). He has exhibited extensively in a number of exhibitions and festivals across Canada and abroad, notably the Doris McCarthy Gallery (Toronto), National Art Gallery (Pakistan), Rush Arts Gallery (New York), and University of Technology (Sydney).
Rehman's interests in these issues primarily draws from his experience of living in Pakistan and Canada. His work engages and comments on the current effects of neo-colonialism and globalization and also encompasses a number of artist practices such as installation, painting and performance. Rehman currently resides in Toronto.
TITLE SPONSOR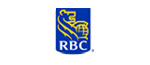 GOLD SPONSOR

SILVER SPONSOR

WITH SUPPORT OF





TELEVISION SPONSOR

FESTIVAL NEWSPAPER

EXCLUSIVE APPAREL BY


URDU MEDIA ADVISOR

FESTIVAL CO-ORDINATION