RBC Mosaic 2011 Program Schedule
Opening Reception
@ Celebration Square main stage
Friday 8th July, 8 pm
@ Gallery of Mississauga (by invite only) at 6:00-8:00 pm. Friday, July 8, 2011
at Art Gallery of Mississauga.
July 6th & 7th, 2011
Please see the Film Festival page for detailed timings.
Outdoor Festival
Friday, July 8th 3:00pm - 11:00pm
Festival Gala
@ Gallery of Mississauga (by invite only) at 6:00-8:00 pm.
"Geetmala" by FILMI
6:00pm - 8:00pm
Mississauga Talkies
"Partner"
Celebration Square at 9:00 pm.
Rock the Coliseum & Underground Garage Sale
@ Amphitheatre, North Square at 3:00 pm - 11:00 pm
Midway Rides
4:00 pm - 11:00 pm
Food Court & Vendors
6:00 pm - 11:00 pm
Saturday, July 9th 11:00am - 11:00pm
Outdoor Festival
Mushfiq Ensemble
Panwar Music and Dance Company
SHABIS - Fashion Show
Sayein Zahoor
En Karma
Shiamak Indo Jazz Movement
Rock the Coliseum & Underground Garage Sale
@ Amphitheatre, North Square, All day
Bill board painting
@ Celebration Square - All day
Desi's Rock
@ Amphitheatre North Square at 12:00pm - 6:00pm
Midway Rides
11:00 am - 11:00 pm
Food Court & Vendors
11:00 am - 11:00 pm
Sunday, July 10th 12:00 noon - 9:00 pm
Outdoor Festival
Goa Amigos
Nacchange Sari Raat Dance competition
Limitless productions
Punjabi Dhamaka
Enkarma
Dhami
Luv to Bhang
Rock the Coliseum & Underground Garage Sale
@ Amphitheatre, North Square, All day
Bill board painting
@ Celebration Square - All day
Midway Rides
11:00 am - 9:00 pm
Food Court & Vendors
11:00 am - 9:00 pm
TITLE SPONSOR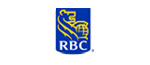 GOLD SPONSOR

SILVER SPONSOR

WITH SUPPORT OF





TELEVISION SPONSOR

FESTIVAL NEWSPAPER

EXCLUSIVE APPAREL BY


URDU MEDIA ADVISOR

FESTIVAL CO-ORDINATION