Mississauga Talkies
RBC mosaic festival will present 2007 David Dhavan film, "Partner" as its Mississauga Talkies program on Friday 8th July 8.30 to 11.00pm.
David Dhawan, the master of slapstick comedy brings together two of his favourite stars - Salman Khan and Govinda - in his film 'Partner'. Katrina Kaif and Lara Dutta are the film's leading ladies. 'Partner' is strongly inspired from director Andy Tennant's Hollywood movie 'Hitch' (2005), a romantic comedy featuring Will Smith, Eva Mendes, Kevin James and Amber Valleta.
David Dhawan doesn't deny that 'Partner' is inspired from 'Hitch', but he makes it clear that the comedy in 'Partner' is not lifted from 'Hitch'.
Produced by Sohail Khan and K Sera Sera, 'Partner' has music by Sajid-Wajid. It is a light entertaining film which is great "Time pass!"
TITLE SPONSOR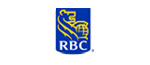 GOLD SPONSOR

SILVER SPONSOR

WITH SUPPORT OF





TELEVISION SPONSOR

FESTIVAL NEWSPAPER

EXCLUSIVE APPAREL BY


URDU MEDIA ADVISOR

FESTIVAL CO-ORDINATION