Enakshi Sinha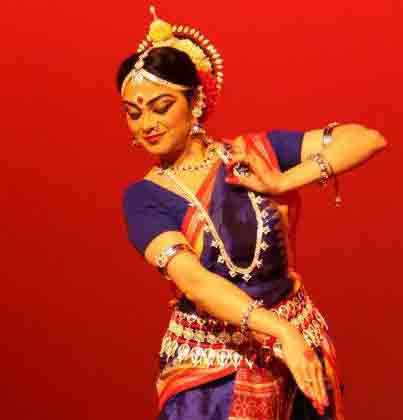 Enakshi Sinha cultivated a lifelong devotion to Indian Classical dance starting with Bharatnatyam from the tender age of five and then passionately fell in love with the Odissi dance and learnt this subtle form from Smt. SharmilaBiswas and Padmavibhusan Guru Kelucharan Mohapatra. Her active performance career spans last 17 years that includes performing in major festivals in India, Europe & North America. She is a recent arrival in Canada and already has made her mark as innovative and dynamic performer who enjoys experimenting with various contemporary elements in her classical and semi classical renditions. At present Enakshi is the Artistic Director of her dance institution 'Mrudanga Dance Academy' teaching nuances of Odissi dance in two locations one in Toronto and other one in Mississauga. She has recently produced works for Harbourfront Centre's "NextSteps Series '14 - 15 and performed at the occasion of Indian PM Mr. Narendra Modi's recent visit to Canada.
Enakshi is the recipient of International NrityaShiromoni Award from UtkalYuvaSanskrutikSangha, India for propagating and preserving Indian Classical Dance in Canada, Shingar Mani title from Sur SingarSamsad, Mumbai, India, various OAC and Canada Council art grants and Empaneled artiste of India Council for Cultural Relations (ICCR), SangeetNatak Academy (SNA) and East Zone Cultural Centre (EZCC).
Enakshi Sinha will present her debut performance on Celebration Square in a special tribute to India.
"Mastery over Laykari and sensitive abhinaya are two facets of this talented dancer. Enakshi's body movements, use of her mudras and her facial expression are beyond comparison." - Hindustan Times