Visual Arts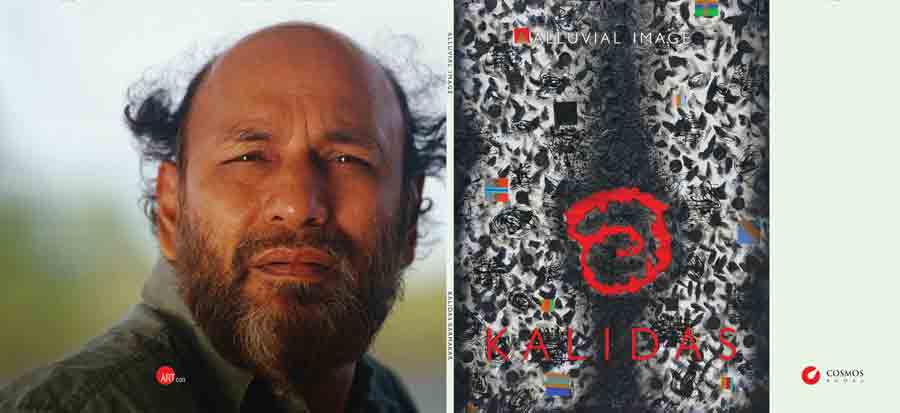 Kalidas was born in 1946 in Faridpur, India (now Bangladesh) and holds an MFA from the College of Fine Arts and Crafts in Kolkata, India.
He has earned numerous scholarships, fellowships and residencies including ones with the Asian Cultural Council in New York, the Tokyo National University of Fine Arts and Music, the French Government and the Warsaw Academy of Fine Art.
Kalidas has held 33 group exhibitions and 37 solo exhibitions in Bangladesh and internationally, including solo shows in Indonesia, Malaysia, Thailand, China, Korea, India, Italy, France, Poland, Iran, Syria, Lebanon, Washington DC and New York.
He is the recipient of five medals from the Asia and Pacific Museum in Warsaw for "Outstanding Artwork", as well as two awards for "Best Work in Graphic Art" from the International Biennial de Estampa Cap Ville de Sarcelles in France, and the International Exhibition in Paris organized by the French Minister of Culture.
Several individual collectors in Korea, Japan, Brazil and Bangladesh also collect his work, and three of his works have been on display in the lobby of the Asian Cultural Council in New York since 2006.
Kalidas's Art
Facilitated by Japanese training in papermaking and printing and state-of-the art facilities like the Cosmos Centre in Dhaka, Kalidas has established his place as one of the best Print artists in the subcontinent. An expressive and multifaceted artist, Kalidas brings forth the experiences of his many travels, tales of his origin, mythology of his land and stories of his elders, in his creative works expressed through painting, printmaking and performance art.
Kalidas's earlier works reflected his frequent encounters with a personal sense of loss and the examination of relationships that ended in body but continued in spirit.
Over time, he became bolder in his expression and found an eager response in his audience. Using found objects in his paintings and sculptures or smearing the sticky soil of the Silhat river as performance, he is both spiritual and childlike in his curiosity to explore different subjects and relationships.
In this sense, he is both meditative and alert in his observations. This controlled energy results in him reinventing diverse practices of expression and a great output of artistic value.
Exhibition of Kalidas's work in GTA will serve as a first major exhibit by a south Asian print maker. It anticipates the reception and attention of the Canadian Bengali communityas well as other ethnic groups and art aficionados.
The Canadian Community Arts Initiative and TD Mosaic Festival continues to introduce diverse artist to Canadian audiences in an effort to enhance the artistic and cultural knowledge of the world. This exhibition also attempts to bring a sense of pride and appreciation of the cultural roots of the Bengali community, which itself is steeped in thousands of years history.
Canadian Community Arts Initiative specially extends thank you to Tehmina and Enayat of Cosmos Gallery Dhaka, Bangladesh, for their support and collaboration, Ark Reepon, CCO at Cosmos Books and Cosmos Multimedia, Nain Amyn for pulling it off so efficiently and Kalidas Karmaker for his love and generosity in accepting this show.