Vendors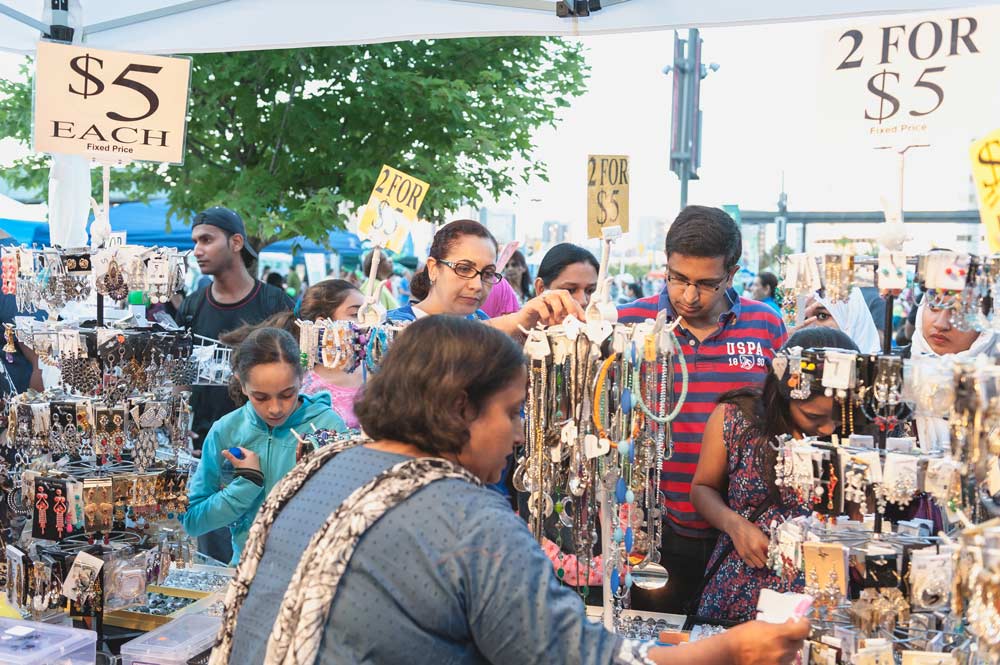 In 2014, Mosaic attracted close to 70,000 visitors from across the province. Mosaic Festival is an excellent opportunity to advertise, market and sell your products and services. Limited number of booths are available for food vendors, truck vendors, bazaar booths, exhibitor booths and community organizations booths on first come first serve basis. If you are interested in setting up a booth at TD Mosaic 2015, you can download the forms.
Guidelines for vendors
All Vendors: Please download the TD Mosaic 2015 Vendors Booth Application Form and City of Mississauga Permit Application Form. Both forms are required to be completed and submitted with full payment cheque made to "Canadian Community Arts Initiative" and mailed to 1070 Strathy Ave., Mississauga Ontario L5E 2J8.
Food Vendors: In addition to the above please also follow the link at Region of Peel Health Department registration link and Print out the registration and attach to the application. Please also read and follow the guidelines provided under Region of Peel Health Department guidelines link.
Please contact Arshad Mahmood at 416-388-9596 or email at info@communityart.ca or Mr. Rahim Jetha at 416-716-5517 to book your booth.