Mekaal Hassan Band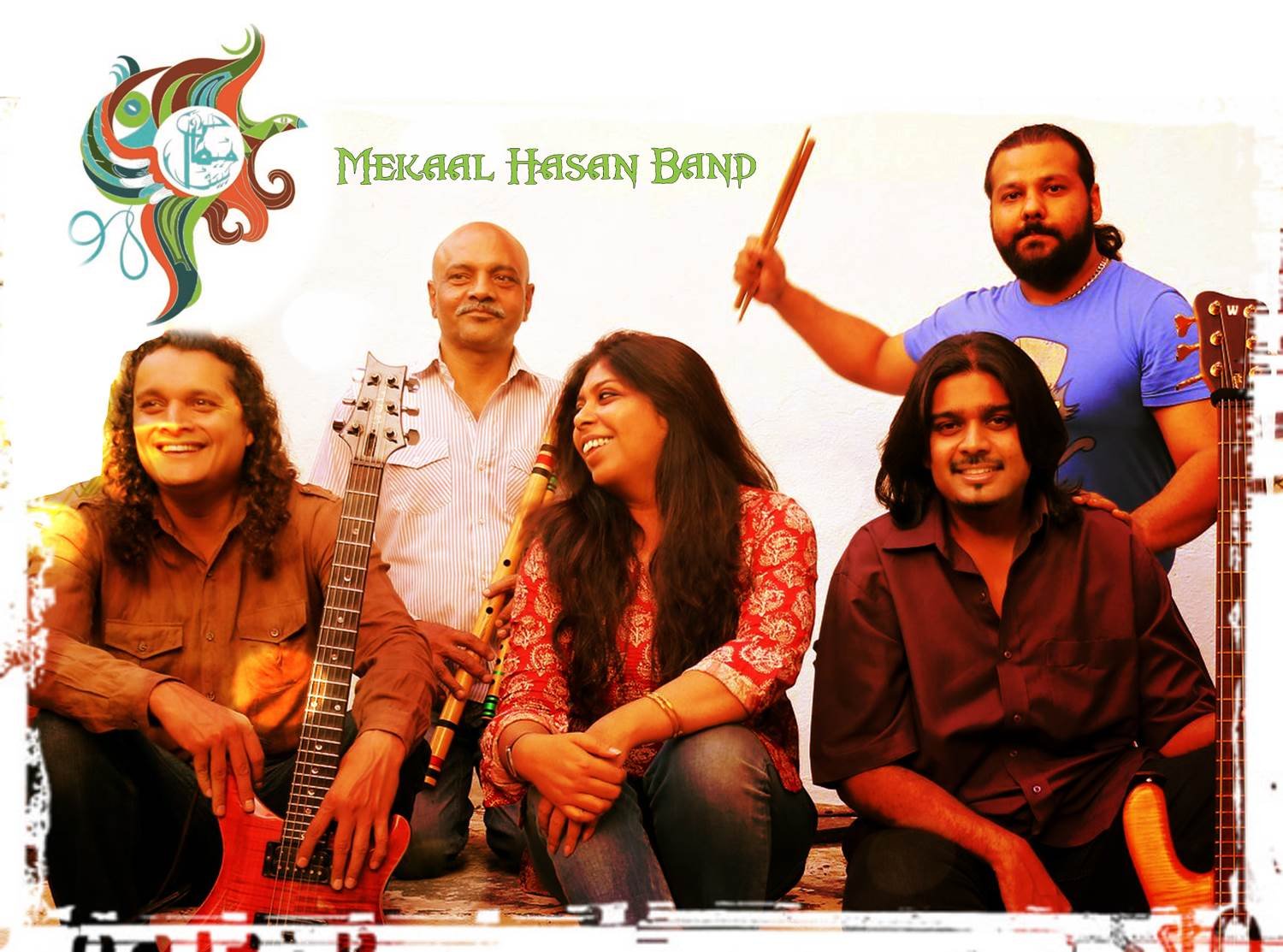 Mekaal Hassan Band (MHB) was formed in 2001 by Lahore based guitarist/composer Mekaal Hassan. The band's music is a fusion between the melodic sensibility of the East and the harmonic sophistication of the West and features the artistry of musicians from Pakistan and India.
Featuring famous Pakistani folk and sufi vocalist Humera Channa, and Indian classical vocalist Sharmistha Chatterjee, the band's wide range of music covers the gamut from Punjabi folk to Indian classical bandish(lyrical score), all done in a manner which utilizes a combination of western and eastern musical instruments and styles.
Also featured are the formidable talents of fellow bandmates Mohd. Ahsan Papu on flute, Amir Azhar on bass, Agha Ibrahim on drums, and of course the band's founder, Mekaal Hasan, on lead guitar.
MekaalHasan Band's latest album featuring the all new lineup was released September 2014 in Pakistan and India across. Band's video of the track 'Ghunghat', despite being a live performance, won song of the year in Express Tribune's Critics Choice and also won song of the year by Dawn News. MekaalHasan Band is developing as an Indo-Pak band with members from both Pakistan and India. They aims to create positive interaction between the musicians of both India and Pakistan, creating a relationship of mutual benefit, trust and thereby strengthening peaceful ties between the two countries.
Humera Channa is a name that needs no introduction when it comes to popular Pakistani music. From a very early age she developed her musical talents through training, with a voice that was always appreciated by her teachers. HumairaChanna made her place in Pakistani music scene early in her career and has over the years mastered gazal as well as folk singing. She has sung playback for many films and is reinventing her style with Mekaal Hassan. Humaira won a number of awards for her musical performances and is versatile singer in many local language.
Shamishta Chatterjee is a highly versatile singer from India. Trained as a Hindustani Classical vocalist, she has command over various styles of singing in many languages of India. She works actively as a playback singer for Bollywood, TV and the advertising industry.
Miss Chatterjee's range of singing and mastery over different musical styles has led to her participation on recordings and performances with some of the most sought after artists in the world of Indian jazz and fusion.
Jimmy Khan performing in Canada for the first time is rising pop star Jimmy Khan, who will be featured with his hit Coke Studio songs along with his band mate ZainAhsan on ukelele and acoustic guitar. Jimmy Khan's popular songs showcase his fondness for 70's era film songs and a country and western approach to traditional folk songs which has earned him a massive following in Pakistan and India in the space of the last two years.