Nadeem Ali and The Avengers ft. Parag Ray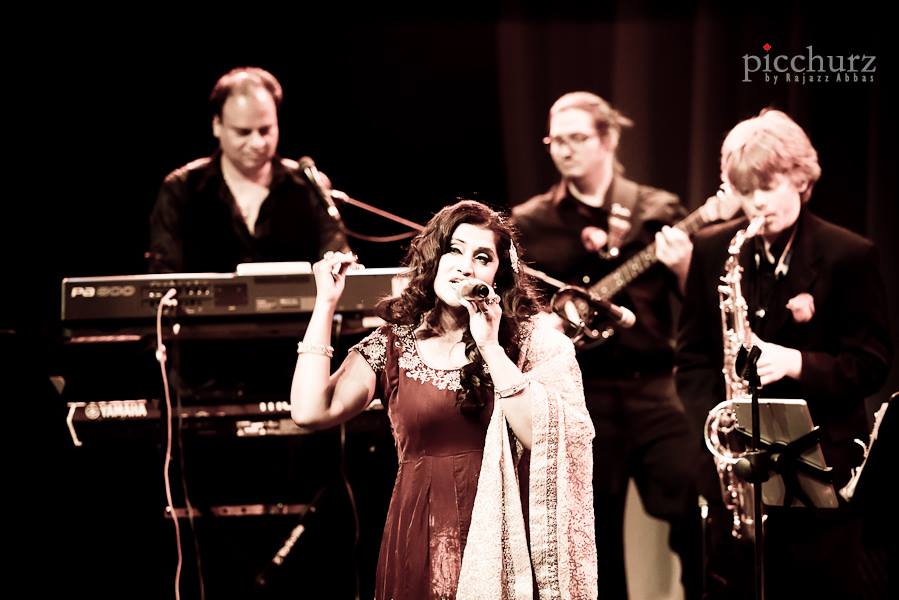 Nadeem Ali is a well known composer and singer from Pakistan who established Avengers band in 2000 to meet the rising need of new immigrant South Asian community in Canada, for their traditional music and songs. An M.A Psychology from Govt Collage Lahore, Nadeem also studied music with distinction.Nadeem trained with non other than great NusratFathe Ali Khan and performed with him all over the world.He also had the honor of performing with LataMageshkar, Madam Noor Jahan and many other notable artist.
We are pleased to welcome Nadeem Ali as he appears again at Mosaic stage where he was one of the headliners in 2006 when First Mosaic festival took place.
Parag Ray is a classically trained and accredited vocalist from Kolkata, India. Parag launched her first album in Kolkata in 2010 and her second album in Sufiyana music, is currently in post-production for this year 2015. Parag has a strong understanding of music and harmony and is a versatile performer.
A bachelor of Sociology from U of Kolkata, and a degree in Social work from University of winsor, Parag work in Missisauga. Parag started performing with a GTA based The Avengers band led by Nadeem Ali last year. They will present as special tribute to Lahore and Mumbai film industry with a selection of old and new flavours for all to enjoy.