Contact
Please submit the online form below to contact a Mosaic team member. You may also write to info@communityart.ca
Fashion show registration form
Please fill out and submit this form, if you wish to be on guest list for Indiva Fashion show at Art Gallery of Mississauga on Thursday, Aug 16, 2012.
Mosaic 2012 Executive Team

Festival Director 2012
Anu Vittal
Anu is a well loved community figure with bussiness expertise and flare for art. Anu is the proud winner of Canadian Immigrant magazine top 25 immigrant award in 2008.

Vendor Co-ordinator
R. Kamdar
He is reponsible for vendors and food vendors booth sales, allocation and management for the festival. Please contact him at 416-858-1942 to book your spot.

Festival/ Programming Co-ordinator
Sumit Ahuja
A banker by profession, Sumit is an event manager by passion! Her continued support and significant input towards the festival and the team has made her an irreplaceable component of this festival.

Security & VIP Co-ordinator
Viresh Mathur
An insurance professional, Viresh is a community activist. He is tresurer for CPLC 42 division in Toronto, Chair for CPLC community picnic and former youth justice councellor.

Web Developer
Paresh Khatri
Bachelor in Computer Science and a graduate of Laurentian University, Paresh supports Mosaic team with all web content development and management.
Desi's Rock Coordinator
Rahim Jetha
Volunteer Coordinator
Trupal Goswami
A huge 'Leafs' fan, Trupal is currently studying chemistry at York University. He joined the mosaic team as a volunteer in 2007 and worked his way up to become the volunteer coordinator for the festival this year.

Logistics Cooridnator
Amit Kumar
Amit serves the festival as logistics coordinator. Amit moved to Canada from Germany in 2005 after studying fashion and marketing and works in hospitality industry . He is passionate about arts and culture and wants to see Mosaic Festival grow every year.
Assistant Volunteer Coordinator
Arnav Gupta
Currently studying Finance and Economics at the University of Toronto, he is also a Martial Arts Instructor for the City of Mississauga. Arnav has been the back stage volunteers supervisor and just been promoted to become assistant volunteer coordinator.
Youth Coordinator
Farrell Tremblay
Farrell joined Mosaic Team this year as youth Coordinator. He programs Rock the Coliseum and Underground garage sale. He was a huge fan of RTC and been there every year to enjoy and support it.

Official Blogger
Ilmana Fasih
Ilmana is a Canadian of an Indian origin married to a Pakistani with an attitude of a world citizen. She advocates indo Pakistan peace as a keen observer of literary movements of IndoPak. Currently working with United Way of Peel, read her blog

Mosaic Volunteeres
This space is to acknowledge more than 100 dedicated and hardworking festival volunteers. Without these volunteers a festival of this calibre would not be possible.

Film Festival Director
Arshad Khan
Arshad is a Canadian filmmaker. His films combine aesthetic sensibility and social conscience. He has recently worked as an art director on Deepa Mehta's film Midnight's Children. Khan brings a combination of insider industry knowledge and worldwide festival experience to MOSAIC.



Yoko Wikowitz and Black Umbrella
Official Festival Photographer
blackumbrellaphotography@hotmail.com
Daniya Fatema Hashmi
Special Events
Leena Chabra Samji
Film and multi media Coordinator
Hemani Goswami
Special Events
Meenakshi Alimchandani
Special Events
PRESENTING SPONSOR

GOLD SPONSOR

SILVER SPONSOR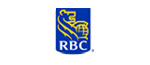 COMMUNITY PARTNER


WITH SUPPORT OF






TELEVISION SPONSOR

FESTIVAL NEWSPAPER

URDU MEDIA ADVISOR

FESTIVAL CO-ORDINATION

FESTIVAL VIDEO CREW