Image and Identity: Being Ethnic (South Asian)


Image and identity is an exploration of the ways in which we form our public identity through self-representation that in turn defines our ethnicity. Body language, accent, manners, demeanour, and personal style shape our personality; however, imagery also has a profound influence on identity.
Curated by Ali Adil Khan and Asma Arshad Mahmood

Presented by Mosaic 2012 and Produced by Visual and Interactive aRts of South Asia (VIRSA). Generously sponsored by BLACK's.

August 9-28, 2012
Opening Reception on August 9th 6:30-9:00pm

Promenade Gallery
943 B Lakeshore Road East, Mississauga

Gallery Hours:
Monday - Friday : 11:00am - 6:00pm
Saturday - Sunday : By appointments only. Please contact Asma Arshad Mahmood at 647-286-9596 for appointments.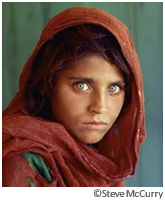 Curatorial Statement
The curators Ali Adil Khan and Asma Arshad Mahmood take their cue from Steve McCurry, an American photojournalist best known for his photograph, "Afghan Girl" that originally appeared in the National Geographic magazine. After his graduation in 1975, McCurry left for India, as a freelance photographer, where he learned to watch and wait on life. Soon after, disguised in a Shalwar Khameez (native dress), he crossed the Pakistan border into rebel-controlled Afghanistan just before the Russian invasion. When he emerged, he had rolls of film sewn into his clothes. Those images were among the first to show the impending conflict, and later won him the Robert Capa Gold Medal for Best Photographic Reporting from Abroad. It is ironic that while McCurry's portrait "Afghan Girl", taken in a refugee camp near Peshawar, Pakistan, became "the most recognized photograph" in the history of the National Geographic magazine, the identity of the "Afghan Girl" remained unknown for over 17 years until McCurry and a National Geographic team located her in 2002. Her name is Sharbat Gula.
Image and identity is an exploration of the ways in which we form our public identity through self-representation that in turn defines our ethnicity. Values, beliefs, traditions and culture have a profound influence on establishing that identity. Representational imagery and ethnic rites illustrates a natural and persistent desire for an identification and relationship to the past. This exhibition presents images that initiate a dialogue between the particular ability of the art of photography to narrate a story and capture the essence of an image that portrays beliefs and feelings of the subject and its surroundings. Participating artists Sylvat Aziz (Kingston), Akshay Batra (Mississauga), Azhar Sheikh (Lahore), Fozia Baloch (Mississauga), Kumkum Ramchandani (Mississauga), Asif Raza (Mississagua), Asif Rehman (Ottawa), Amin Rehman (Toronto), Aliya Yousuf (Karachi), Anupama Vittal (Mississauga), Panchal Mansaram (Burlington), Vishal Misra (Mississauga), Naureen Shah (Toronto) and Sharmi Trivedi (Mississauga) use their photographs to assert discovered or undiscovered identities.
Panchal Mansaram's choice of vibrant colours in his imagery is owing to his Rajasthani descent. He often juxtaposes imagery to present contrasts between the East and the West, the old and the new, as he comes to terms with his past and the present living between India and Canada. Asif Raza through his compelling photography accentuates the privilege of experiencing joy, love, hope and confidence only through our inherent material advantages. He asks "What blinds us to the realities that are an integral part of our worldly existence? Is it a mere inability or unwillingness to see, or an unfortunate resignation of compassion in the face of perpetual suffering around us?" His research based images taken in Karachi slums inhabited by religious minorities, marginalized and designated to do low paying jobs, yet they live in between the wealthiest locals of Clifton and Defence society. His research has also examined the plight of the Biharis declared as "non-locals" living in slums of Dhaka for the last 40 years. Dharamsala and the culture of Buddhism has influenced Akshay Batra's photography and come to define his personality as he pursues the eternal search for peace and enlightenment. Images included in this exhibition were taken at the Norbulingka Institute and Rewalsar Buddhist monastery in Dharamsala, the heart of Buddhism and one of the most spiritually peaceful places in the world. It is also home to his holiness the 14th Dalai Lama. Asif Rehman believes that the power of an image bridges time and distance, and can challenge the viewers' preconceptions, allowing them to empathize with the subject. He feels that by communicating the essence of human experience and emotion, we can learn how much we have in common and can begin to break down barriers of misunderstanding and ignorance. As a second-generation Canadian Muslim, this theme is at the core of his identity. The photographs included in this show are from his latest series on Canadian Muslims engaged in both the ordinary and the extraordinary. Activities that are part of their daily lives. His works show that any label can only at best define a small part of a person's identity, and seek to break down stereotypes about what it means to be a Canadian Muslim. Kumkum Ramchandani's photograph personifies peace and tranquility sought by wondering souls. A Kashmiri boy offering a flower on Dhal Lake is by no means a small gesture of peace and friendship in a valley torn by political and religious unrest. Amin Rehman's images are based on his research on ship-breaking in India, Pakistan and Bangladesh. Selected from a large body of works, images included in the exhibition speak to the gross exploitation of the workers and environmental impact to the area from this business, which has been outsourced by large multi-national shipping companies.
Sylvat Aziz's works are from her series titled Still Lahore: A Book in Pages, compiled in an album form, a reference to the exquisite miniature painting albums produced during the Mughal rein, which are in a class of their own. She has produced several other albums, two of which are in the Royal Ontario Museum (ROM) in Toronto and the Nickel Arts Museum in Calgary. For Aziz "this is a visual diary of Lahore. It is a book work in progress that shall have incarnations, as the captured image in a single page will continually elude a fixed perspective. Creative, aggressive, subversive, political and poetic, it is easier to say what Lahore is not, rather than what it is. It is not minimal hence would be resistant to curatorial editing. It is not a city at rest. It is not a city to forget or to take for granted. It is a city which does not permit disagreement with its temper. And finally it is a city that defines comparative verdicts. In the turning of pages, Lahore morphs, embracing horror de Vaccui. It is itself." Naureen Shah's images from her recent series "Naked stare of a Pakistani man" show her bold attempt at capturing the fascination of men towards women in the society. She says "It had never occurred to me, until my last trip to Pakistan, that I could develop some kind of connection with Pakistani men, especially the ones in the street through my camera. If I had stayed in Pakistan, I would have never thought of doing this project. Class issues and fear would have come in the way".
Azhar Sheikh's vivid images of Lahore at dawn invoke a sense and emotion that can only be felt, not explained. Aliya Yousuf's photographs pay tribute to the hard-working labour class who perform manual labour by transporting goods on their backs or on their heads, somewhat considered an in-human and unsafe activity in the West, but a necessity in the East for livelihood.
Anupama Vittal exerted her identity by transporting herself back in time and posing in front of the Taj Mahal and other palaces in India as a Mughal Princess or a Rajasthani Maharani. In setting the frame for the image, she draws upon miniature painting tradition, a princess awaits her lover by the window sill or the door, with her Ghoongat drawn signifying the modesty of women in South Asian culture. Vishal Misra captures everyday objects found in Canada that reminds him of the look, feel and aromas of India. Compelling works by other artists in this exhibition include Sharmi Trivedi, Fozia Baloch, Tasmiah Emdad and Syed Iqbal, who have all captured through their lenses the essence of image and identity.
Image and identity plays an important role in the lives of new immigrants, who are faced with a real dilemma, whether to adopt the ways and culture of their chosen country or to maintain the values and traditions of their country of origin. While the past provide the grounding that defines their image and establishes their ethnic identity, what identifies them in the present and the future is the path they seek and in some case trail blaze. The following couplets in Urdu poetry summarize this best:
Dhoondo Gay Agar Mulkon Mulkon Tabeer hai Jiski Hasrat-o-Gham
Milnay K Nahi Naayaab Hein Hum Aey Hum'nafas Wo Khwaab Hein Hum
Laakhon Hi Musafir Chaltay Hein Aey Ehl-e-Zamaana Qadar Karo
Manzil Pay Pohonchtay Hein Do Aik Nayaab Na Hon, Kamyaab Hein Hum
Ali Adil Khan is the visual arts director of VIRSA and curator of South Asian Gallery of Art in Oakville. Asma Arshad Mahmood is a visual artist, curator and director of Promenade Gallery in Mississauga. Both are also directors of Canadian Community Arts Initiative, a not-for-profit organization that promotes appreciation, enjoyment and use of art in communities across Canada.
Asma Arshad Mahmood was born in Lahore, PakistanA a visual artist and art activist. Asma holds an Master in fine Arts from York University, with extensive experience in community art development and projects related to arts and entertainment, she has previously served on the boards of SAVAC, South Asian Visual Arts Centre, and was Chair for Art City, non for profit art education institute for young youth in St James Town, Toronto. She currently Chairs Canadian Community Arts Initiative, is member of SAVAC and Mississauga Arts Council. She is also served as founding Festival director of MOSAIC festival. Asma also served on community editorial board of Toronto Star. Asma has a robust artistic practice and has curated number of important show both in Canada and around the world. She has visited many countries for her art shows and speaking engagements. Recently she represented Canada at the Goteborg International Arts Biennial in Sweden. Her art work has been exhibited in major arts institutions of Toronto like Art Gallery of Ontario, Royal Ontario museum and Harboufront Centre. She is the owner and Artistic Director of Promenade Gallery in Mississauga.
PRESENTING SPONSOR

GOLD SPONSOR

SILVER SPONSOR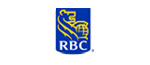 COMMUNITY PARTNER


WITH SUPPORT OF






TELEVISION SPONSOR

FESTIVAL NEWSPAPER

URDU MEDIA ADVISOR

FESTIVAL CO-ORDINATION

FESTIVAL VIDEO CREW