Canadian Community Arts Initiative
CANADIAN COMMUNITY ARTS INITIATIVE is a not-for-profit organization, established to unite artists, art aficionados, and persons interested in art and allied for fellowship and mutual support to promote the creative importance of the arts in the national Canadian identity. To learn about the CCAI's mandate, click here.
Program Schedule for Mosaic 2012
Please click here for complete program schedule.
Mosaic 2012 - Video Gallery
Please click here for the video gallery.
Programming
PRESENTING SPONSOR

GOLD SPONSOR

SILVER SPONSOR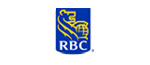 COMMUNITY PARTNER


WITH SUPPORT OF






TELEVISION SPONSOR

FESTIVAL NEWSPAPER

URDU MEDIA ADVISOR

FESTIVAL CO-ORDINATION

FESTIVAL VIDEO CREW