Nachange Saari Raat
Mosaic festival 2012 brings back the one-of-a-kind dance competition titled ....NACHANGE SAARI RAAT! This is an opportunity for dancers from different calibers to showcase their talent. At Mosaic Festival, we believe there is a hidden dancer in each one of us....so unveil your passion for dance and show us what you got!
Come out and compete in either one of our three categories:
Solo
Duet
Group (4-9 individuals)
Auditions for the competition will be held on 29th of July 2012, 12:00pm onwards at Central Public School located at 24 Alexander St., Brampton, ON, L6V 1H6.
The final competition is on 18th August, 2012 at Mosaic main stage. We look forward to the dance battles at NACHANGE SAARI RAAT 2012!
If you have any questions or comments please email us at mosaicnsr@gmail.com
PRESENTING SPONSOR

GOLD SPONSOR

SILVER SPONSOR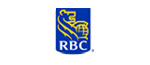 COMMUNITY PARTNER


WITH SUPPORT OF






TELEVISION SPONSOR

FESTIVAL NEWSPAPER

URDU MEDIA ADVISOR

FESTIVAL CO-ORDINATION

FESTIVAL VIDEO CREW