MOSAIC 2012 - International South Asian Film Festival of Mississauga
The seventh year of the MOSAIC Film festival promises the best in South Asian cinema from around the world. We have selections from Cannes film festival, Toronto International Film Festival, South Asian International Film Festival, Young Cuts film festival and Hot Docs to name a few. We will be screening the award winning best Canadian short film of 2011 'Doubles With Slight Pepper' by Ian Harnarine along with the multiply awarded 'Three Walls' by Zaheed Mawani. This year one of the most anticipated films is the Oscar winner for best short documentary. We will be screening a full hour version of 'Saving Face' by Sharmeen Obaid Chinoy and Daniel Junge.
Celebrated Canadian filmmaker Richie Mehta of AMAL fame will be offering a director's talk and sitting on the jury along with former Hot Docs programmer Karina Rotenstein and Concordia University professor Dr. David Douglas. MISAFF proudly combines filmmakers, programmers and academics on our jury panel that will specifically address what makes films successful at festivals.
Our featured starlet this year is the theatre and film actor Anita Majumdar. Anita will be speaking on a panel about her success from stage to screen. She stars as Emerald in Deepa Mehta's upcoming feature film 'Midnight's Children'.
Along with RELOAD (Documentary filmmaking project for seniors), the MOSAIC International South Asian Film Festival will be the first festival to cater to the young and old, featuring programming from South Asia, Europe, the Americas and the Caribbean. This makes it a festival that truly represents the South Asian diaspora.
This year we will be recognizing South Asian talent and awarding prizes in the categories of best film, director, sound, editing, documentary, production design, performer and music. We will also be awarding a prize to the best social justice and human rights film.
We hope to see you there.
Arshad Khan
Programmer/MISAFF Festival Director
PRESENTING SPONSOR

GOLD SPONSOR

SILVER SPONSOR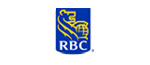 COMMUNITY PARTNER


WITH SUPPORT OF






TELEVISION SPONSOR

FESTIVAL NEWSPAPER

URDU MEDIA ADVISOR

FESTIVAL CO-ORDINATION

FESTIVAL VIDEO CREW