Volunteers
One of the objective of Canadian Community Arts Initiative is to promote the spirit of volunteerism in our community. CCAI has this unique honours of being a completely volunteer based organization where CCAI provides volunteer opportunities to many professionals as members of the Board of Directors. Local youth also gets to contribute towards their community by volunteering during the festival time. CCAI has a registered database of more than 100 volunteers from across GTA. If you interested in participating this year's festival as a volunteer, please submit the online form by clicking the link below and our volunteer co-ordinator will contact you. All Mosaic festival volunteers will receive festival T-Shirt and volunteer hour certificate.
Volunteer Application Form
Thank you for your interest in volunteering for Mosaic Festival. The applications is closed now but we look forward to seeing you at this year's event.
PRESENTING SPONSOR

GOLD SPONSOR

SILVER SPONSOR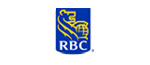 COMMUNITY PARTNER


WITH SUPPORT OF






TELEVISION SPONSOR

FESTIVAL NEWSPAPER

URDU MEDIA ADVISOR

FESTIVAL CO-ORDINATION

FESTIVAL VIDEO CREW