Mosaic Food Festival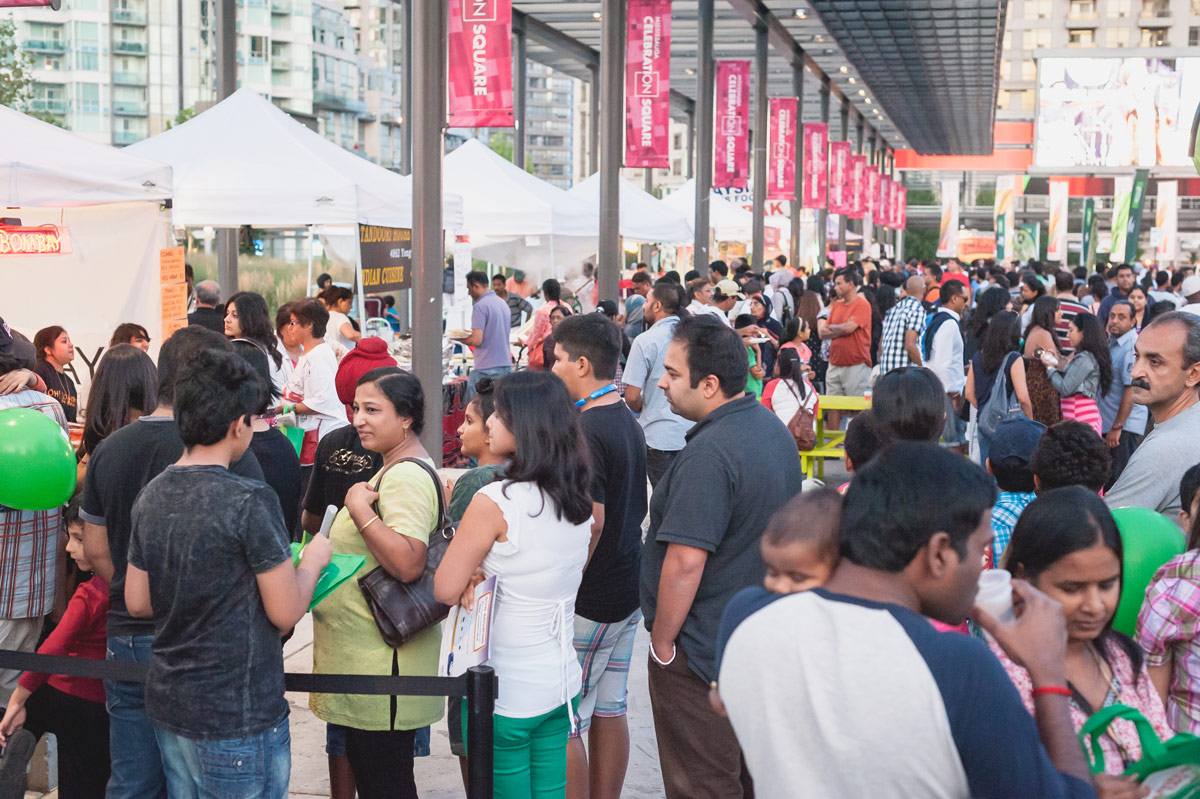 Food is always an integral part of South Asian festivities. Each year Mosaic festival presents many reputable restaurants from the GTA offering South Asian cuisine to festival visitors. You will find from Masala Dosa, Chat Papri, Paani Puri and Samosas to Chicken Tikka and Masala Chai at TD Mosaic 2018. And while you are visiting the food area do not forget to pick up a glass of freshly squeezed sugar cane juice. You can also munch on freshly roasted corn while enjoying the superb performances that Mosaic stage has to offer.
This year we are joined by variety of food vendors that offer many treats and flavors of South Asian cuisine along with international offerings. Award winning Shawarma franchise "Lazeez" will be there with their state of the art food truck. The onsite hot jalebi will be back by popular demand. You will also enjoy fresh coconut and Sugar Cane juice on site. Ice cream truck and hot crepes are craving no one should resist in a festival. Curly fries on stick should be a new experience for all. Top it all off with hot flavored teas and hot fresh Jalebi that no one can resist.
UPDATE - Food vendors are SOLD OUT for 2018
Food Vendors
White Gold
La Sani Grill
Le Chateau Chicken
Kids Mart
Ice Cream Truck
Lazeez Shawarma
Standard Sweets & Snacks
Gola Guyz
Mighty Cob
Twisty Taters
Kalapatru
Biryani & Snack Centre
Taza Food
Dimkin's Crepes Cafe