Book Reading by Canadian author Nazneen Sheikh. Thursday July 19, at the at Mississauga Central Library, 301 Burnhamthorpe Rd, Mississuaga at 6;30 pm.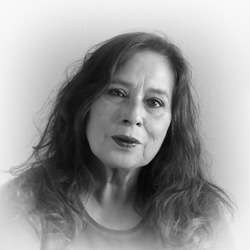 Nazneen Sheikh is a Canadian author. She has published books in all three genres, Young Adult, Literary Fiction and Creative non-fiction. The works have been published by Lorimer, Penguin Canada,Cormorant and Anansi garnering criitiical acclaim in National papers, and the CBC. Two of her works have had World Rights sold to Germany and are available in German Her book reviews and Opinion editorials often appear in the Globe and Mail. Her professional engagements have taken her to countless Library Readings, World Literacy events and Festival readings. Her last novel "The Place of Shining Light' has been optioned for film. This film,in pre-production at present, is a joint venture between a British and Canadian Film Company. Nazneen will be reading from this book. Following the reading there will be a Q&A session and the book will be available for sale and author autographs.
Screening of Mah e Meer, a film written and directed by Sarmad Sehbai on Friday July 27 at the living Art Centre at 7 pm. Sarmad Sehbai will be in attendance for Q and A.
Mah e Meer is a 2016 Pakistani biographical film directed by Anjum Shahzad, produced by Khurram Rana, Sahir Rasheed, Badar Ikram and written by Sarmad Sehbai. The film is based on the life of the famous poet Mir Taqi Mir, role played by Fahad Mustapha. Film also stars Iman Ali, Sanam Saeed, Ally Khanand Manzar Sehbai in lead roles.[7] It was the Official submission as the country's entry for the Best Foreign Language Film at the 89th Academy Awards.
Mah-e-Meer is a story that follows the struggle of a contemporary poet and draws parallels with events in Meer's life. The film was co-distributed by Hum Films and Eveready Pictures on May 6, 2016 nationwide.
An Evening with Sarmad Sehbai, presented by CCAI in collaboration with Greeniche Canada. Sunday 29th July at the Living Arts Centre Mississauga at 5;30 pm.
About Sarmad Sehbai
A poet, playwright and a drama director, Sarmad Sehbai is known in Pakistan and abroad for his original and innovative approach towards art and culture.
A masters in English Literature from Government College (GC) Lahore, he joined PTV in the 1968. In 1970s as head of PTV's play-writing department. He was the part of those visionary creators, who despite heavy censor of dictator Zia's policy, presented sophisticated political content and vibrant social realism, which is still remembered as the golden period of PTV drama.
He captured modern theatre with his very first play 'The Dark Room', awarded as the best play in the Kinnaird College Festival 1971. His first Punjabi play, 'Too Kaun' was given GC's Convocation Award and was later performed at Chandigarh University, India.
His teleplay on political prisoners 'Bachon Ka Park' was screened in 1989 and was awarded the PTV Gold Medal in 1990.
His contemporary interpretations of Saadat Hassan Manto's short stories 'Naya Qanoon' produced in 1997 received the PTV Award for the best writer and director.
His documentary on Truck Art and Highway Culture of Pakistan entitled 'Mughals of The Road' was shown in Hamburg Museum Germany, 1999, at the Oslo Film Festival, 1999, and at the Film Festival in Russia , 2008. He was selected as Pakistan delegate for the prestigious Theatertreffen 2009 by the Goethe Institute, Berlin.
He is the writer and director of 'Fankar Gali', a 90-minute video film about struggling street artists, shown on national and international channels. His visual interpretation of classical music 'Classic One' was shown at Gold Festival, Prague, 1991 and at SAARC Festival, New Delhi, 1993.
His works have been published and performed in English, Punjabi and Urdu in Pakistan, India, Norway and London. In the Pakistani 'Mela' 2001 held in Oslo, Norway, he directed 'Word fall,' a collage of dance and music based on Pakistani and Norwegian poetry. An English translation of his Punjabi theatre play Tota Rama' was performed in London in 2005 under the title 'Parrotopia'.
In his poetry he evolved a new poetic idiom, skillfully blending the native ethos of Harappa and Mohenjo-Daro in Urdu language. His poetic collections include, 'Neeli Kay Su Rung', 'Un Kahi Baton ki Thakan', and recently published 'Pal Bhar ka Bahisht,' which has received critical acclaim. His collections of stage plays include, 'Shuk Shubhey Da Vaila, and 'Kathputliaun Ka Shehr,' both seminal texts for theatre and literature students.
He held positions of Script Editor of PTV Lahore, Course Director of PTV Academy Islamabad, Director of Audio Visual Documentation, National Institute of Folk Heritage, Islamabad, Controller Playwright Department PTV Islamabad, and Head of the PTV Drama Department.
After retiring from PTV, he has been teaching screenwriting and theatre courses at National College of Arts and writing and directing for various TV channels. His drama serials 'Jalpari' and 'La'were recently aired on GEO and Hum channel. A year long mega budgeted serial Mor-Mahal is currently aired by two leading channels of Pakistan National TV and Geo and his feature film 'Mah e Mir was released in Pakistani cinemas on May 6th 2016. It has been shown in more than 11 international festivals and has won five prestigious awards. It was also the official nomination from Pakistan for Oscars by the Oscar committee. In Washington south Asian film festival held in Sept. 2016 he was given Lifetime Achievement Award.